Winner 2018 Excellence in Workplace Health and Safety Award
Contributing towards and taking ownership of a workplace safety culture is everyone's responsibility. However, to change workplace culture – this needs to be led from the top levels of management.
Implementing policy and procedures, having monitoring systems in place, communicating with staff, keeping abreast of any changes to legislation and constantly striving to improve the culture here at Obieco Industries remains a priority across all areas of the business.
Our ability to initiate changes and improvements within a timely manner is a testament to the commitment of all staff here at Obieco Industries. This has resulted in us winning the 2018 Excellence in Workplace Health and Safety Award, at the Tamworth Business Awards.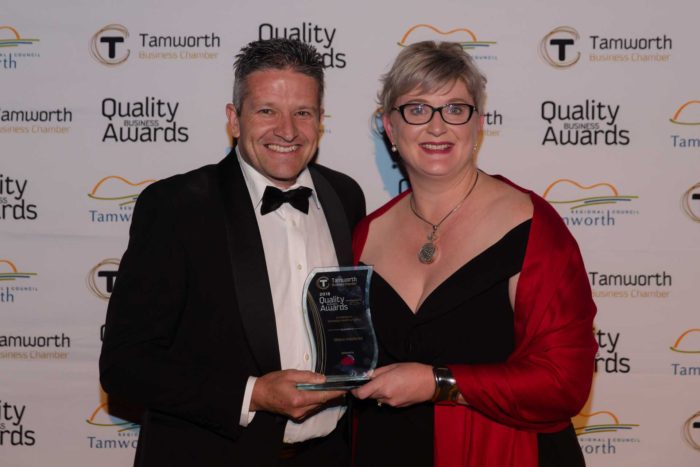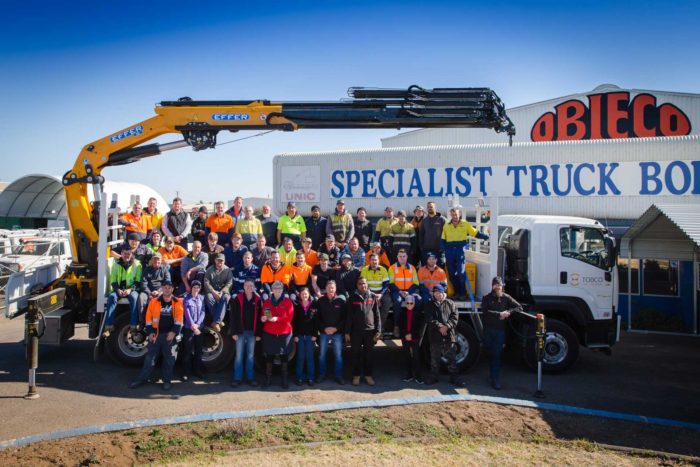 Our demonstrated consultation processes with staff via our Workplace Health and Safety Committee was praised by SafeWork NSW and Kevin Anderson MP. You can read more about this here.
This commitment to consultation across all areas of our business was the reason why Obieco Industries was chosen by SafeWork NSW to showcase our consultation methods in a video. This video can be found here as well as the SafeWork NSW website.
Finalist 2019 NSW Training Awards – Medium Employer of the Year
As a regional based employer, our ability to provide a first class product, and that we continue to be an industry leader and provide employment opportunities for our staff that allows them the ability to develop by improving their qualifications, is paramount to our ongoing success.
Currently, we offer the following apprenticeships:-
Auto Electrical
Auto Body Spray Painting
Engineering Mechanical
Engineering Fabrication
In addition to these apprenticeship opportunities, we also support existing staff with opportunities and access to training.
It is paramount to our local Tamworth region, that Obieco Industries continue to provide these employment and training opportunities. The ongoing viability of our regional communities is determined by local businesses doing everything to ensure these opportunities are available. This is why we are a finalist in the NSW Training Awards – Medium Employer of the Year.